1.  First, you need to go to the log-in page and type in your user name and password.
2.  Once you will log-in, you will see your reader.  This is where posts from other students in the class with appear.
3.  Then, you go to My Sites and your blog name. Finally, clicking on New Post.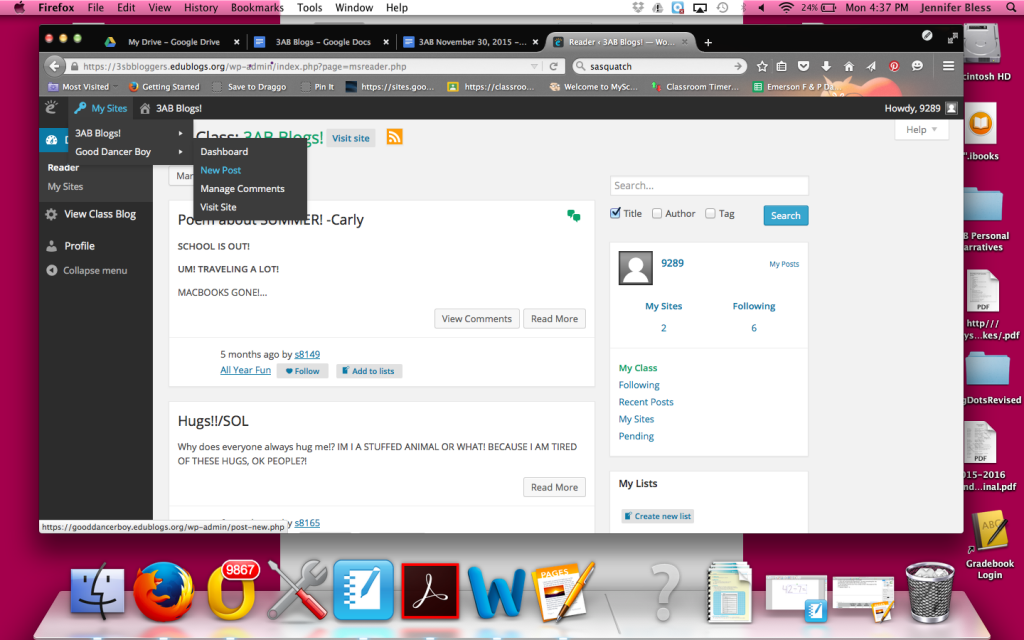 4.  You can add a title and your text.  If you don't finish, click Save Draft.   If you finish, click Submit for Review.